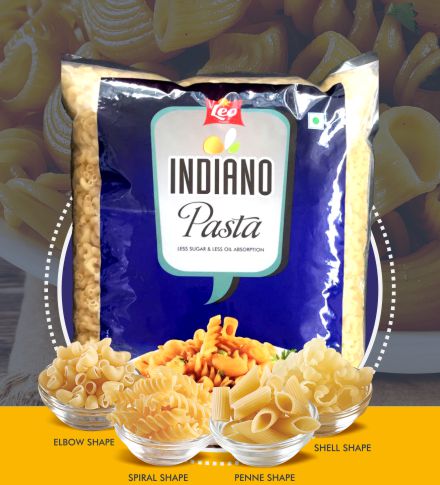 Indiano Pasta
Pasta, delicious snack derived from Italy, is a universally enjoyed food. We at Leo Line food Pvt Ltd manufacture pasta of different shapes that are good enough to make your meal perfect. It can be served with delicious sauces and healthy foods such as tomato, olive oil, cheese, vegetables, beans etc.
Ingredients

Durum Wheat Semolina/Suji
Availability: 5 KG Pack
Leo Gol Gappa Puri
We make "Gol Gappa Puri", that shall be hollow puffed puri which is fried crispy and consumed with a stuffing of potato, onion & chickpeas, drenched sour and spicy water easily fills one's mouth and takes taste buds on a journey to heaven. No wonder it is the most popular street snack along the length and breadth of India.
Ingredients
Wheat Flour
Tapioca Starch
Corn Starch
Corn Flour
Salt
Edible Oil
Other Cereal Flour
Availability
8 KG Pack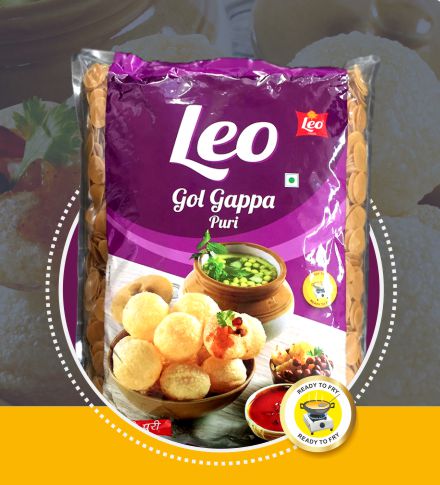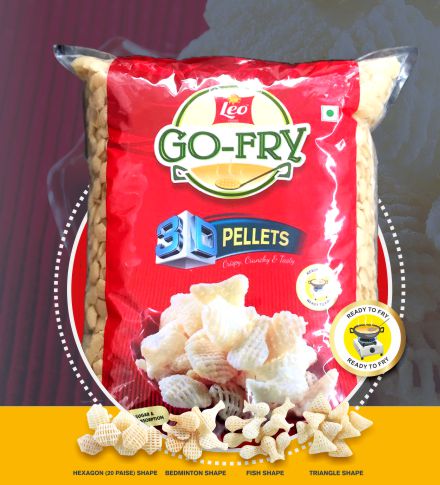 Go-Fry 3D Pallets
Our ready to fry or roast product is a perfect product to serve when you ain't willing to work hard for a feast. It is expandable up to three times while frying/roasting. The special item is available in different colors, shapes, and natural flavors that make it an obligatory item for any event.
Ingredients
Wheat Flour
Rice Flour
Corn Flour
Tapioca Starch
Corn Starch
Iodized Salt
Sugar
Edible Oil
Soda
Availability
5 Kg Pack