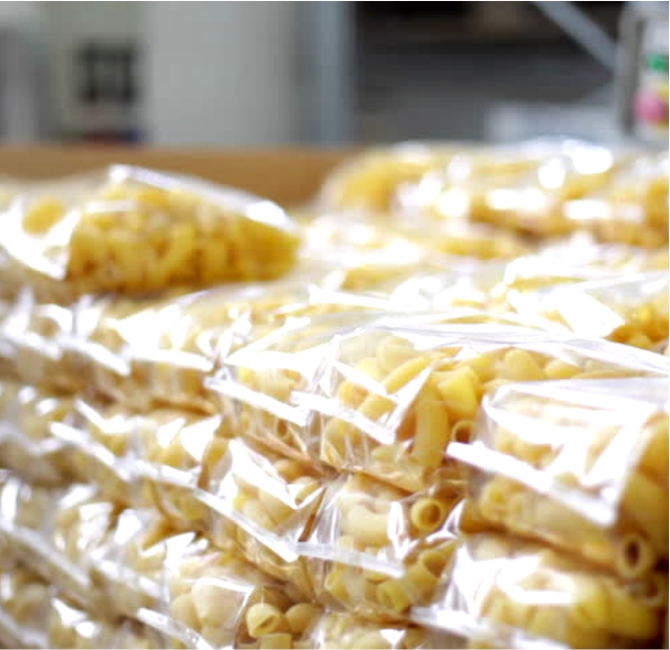 About us
We Are What We Manufacture
Leoline Foods Pvt Ltd. is a commercial enterprise committed to manufacturing and marketing of ready-to-fry snack pallets, different varieties of pastas and irresistible watery breads conforming to the highest international standards of the food manufacturing industry.
Consumer delight & the aspiration being to be perceived as the market leader by offering products of highest quality occupies the top priority in all the activities of the company.
With taste, your health is also important for us. As the line between work and leisure grows ever more blurred, rare is the person who doesn't worry about the food they eat. We manufacture easy to make, health-pro food items that helps you keep going and growing to the highest of your potential.
You are what you eat, so we make sure that you eat tasty and healthy.
TEAM LEO FOODS
Our company is endowed with dynamic leaders, with rich experience in this field, who are constantly keeping a check on the quality of raw material and the final product to ensure the best quality goods reach the consumers.
We have a well-defined Organizational structure comprising:
Preservation experts
Quality controllers
Packaging experts
Sales & marketing personnel
OUR MISSION
Goals & Vision
We strive to maintain the highest degree of trust & respect of its consumers, corporate customer & associates by operating as legally & ethically managed a business enterprise that continuously aims at fulfilling all the requirements of a good relationship that can stand the test of time.
An achievement possible by synergizing creativity and workmanship in the form of the perfect man-machine combination.
The mission of Leoline Foods Private Limited is to exceed customers expectations by providing outstanding products through innovations created by talented, satisfied employees, while positively contributing to Indian society. We believe that our customers' satisfaction and thus their loyalty are our success.
[vc_team_members_carousel]